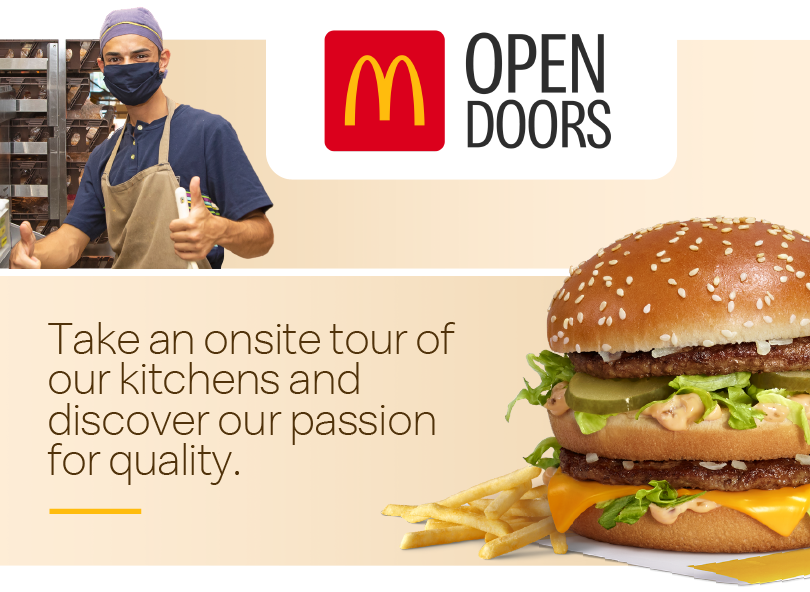 Want to know how the world's most famous burgers are made?
McDonald's opens its kitchens and invites you to discover how the most emblematic menu in the world is prepared. Learn all about the quality of our ingredients, their origin and the processes put in place to guarantee the highest standards of food safety and hygiene.
Go to your favorite McDonald's and require an Open Doors tour.
¿Quieres conocer cómo hacemos las hamburguesas más famosas del mundo?
Abrimos las puertas de nuestras cocinas para que puedas descubrir todo lo que siempre quisiste saber sobre tu menú preferido. Conoce los ingredientes de calidad que usamos para preparar cada pedido y los procesos que implementamos para garantizar la máxima seguridad alimentaria, ofreciendo siempre la mejor experiencia.
¡Solicita tu recorrida Puertas Abiertas en tu McDonald's más cercano!